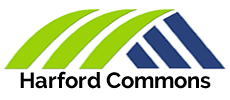 Resident Reviews
|

Recommended: Yes
thank you so much taking the time to send in your recommendation-We appreciate you! Hope you continue to love where you live!
|Recommended: YesI am enjoying my return stay with the Harford Commons community very much. — Very quite and pleasant neighborhood. With friendly and professional staff.
|Recommended: YesGreat — Its quiet neighborhood with a friendly staff. Moved here for work from a recommendation from a former resident. I love it here. The leasing office is friendly and the maintenance crew is amazing. It can get a little chilly sometimes but ive just raised the heat up to 74 and its seems to do better. Other than that its a great
|Recommended: YesIts a cool and peaceful environment. — It is a nice place to live with a nice atmosphere.
|Recommended: YesHome — A nice place
|Recommended: YesThe property is well maintained. — It is a nice place to live. The staff is excellent and they attend to you promptly.
|Recommended: YesNice area — I would recommend harford commons
|Recommended: YesI'm happy here. — Peaceful and quiet.
|Recommended: YesGreat Neughborhood — Great neighborhood good playground maintenence fixes anything you need done really fast same day most of the time
|Recommended: YesGreat Place — It's a very quiet place and well organized. It's a very good place to live and a place to raise to kids
|Recommended: Yes
I'm very satisfied overall — Peaceful
Hello Ms. Clark-Welcome to our community- We truly appreciate you selecting us as your new "home". We will do what we can to keep you happy thru-out your residency....
|Recommended: Yes
Its ok — the only real issues I have is parking. I shouldnt have to park my car on the side and walk in the ran sleet or snow when assigned can be done. I some times have to part closer to the other court so i can have spot its not fair
Hello Paula, I am sorry for the parking issues-I just wish other residents would be more considerate if they own more than 2 vehicles-The assigned parking would not work her because we have no one to enforce violators. We appreciate you and hope to continue to call Harford Commons "Home":
|Recommended: Yes
Quiet neighborhood — Pros- Quiet neighborhood Cannot hear neighbors townhouse side Affordable rent Cons- No closet space or in home storage High noise level on apartment side Homes not well painted with many chips Overall, a good place to live for the price although it does not come with added amenities. Have to drive to the laundry room. Nice location. Pet friendly and nice neighbors.
Hello, we do appreciate your feed-back and appreciate you calling Harford Commons "home" for so long-
|Recommended: YesGreat apartments in Edgewood — Nice area to live in with easy access to I95 and Rte 40. Good access to food stores and general shopping within a few miles. Only a half hour out of Baltimore. Pleasant area to live in - may good changes and updates within the past two years. Very pleasant and courteous management and maintenance staff.
|Recommended: YesOk didnt think i woud see rodents this quick — ok